This menu lets you mange VLC players configured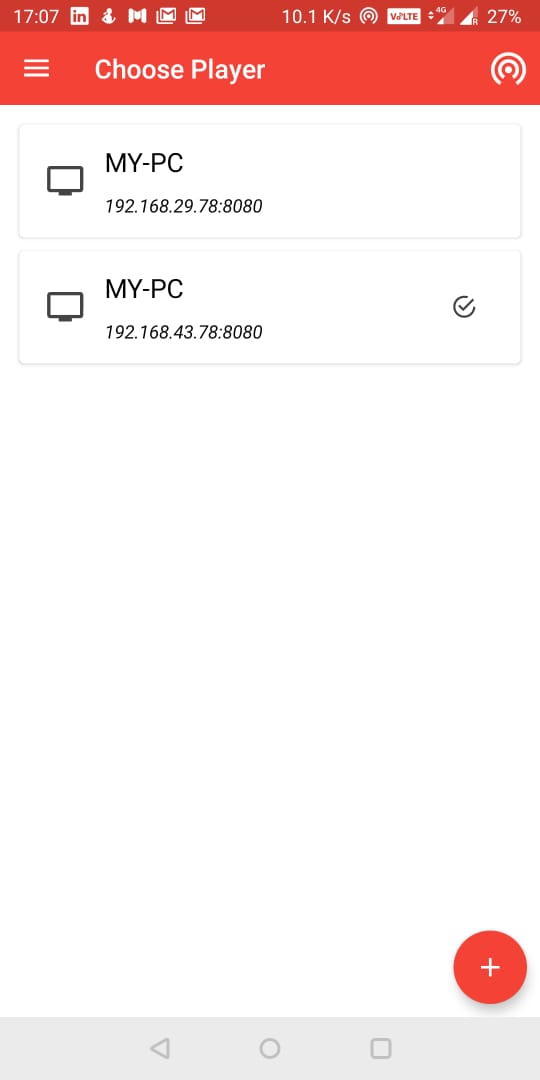 Clicking on Antenna icon will try to connect to VLC player using default option.
Tick icon shows to default player. This will be used to connect when you open the app again.
You can change the default player and delete players in this menu.